CanSail Coach Training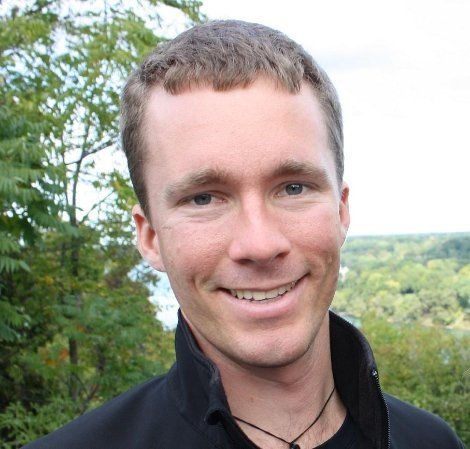 Are you 16 years of age or older and have your CANSail level 4 or higher? You could become a sailing coach and get paid spending your summers on the water teaching novices to sail. There is now a local Sail Canada certified Learning Facilitator (LF).
Justin Spillman, an NYC member, has a passion for sailing and is always open to answer questions about becoming a coach. Candidates in Cape Breton no longer have to travel to Halifax to pursue their coaching credentials.
Justin can be reached at spilly.justin@gmail.com. Please ensure to title your email with your topic. Watch this tab, our events calendar, or NYC Facebook for future courses. Courses will also be posted on the SailNS website.
The "Capers Sailing Development" program is for anyone with a CanSail 4 level or higher. The focus of this is for existing coaches to achieve higher CanSail Levels and to ensure that your sailing skills remain sharp now that you are coaching. However even if you are not a coach the program is open to you as long as you are at least a CanSail 4. To join the program please join the facebook group called www.facebook.com/groups/caperssailingdevelopment/. There is explanation on how this development program works on the facebook group "About" section.
Originally from Australia and now calling Cape Breton home Justin has been sailing from a young age. He raced at a national level for many years in dinghies before progressing to yacht racing. In yachts he competed in multiple Transpac Yacht races across the Pacific as well as sailed around North America with his wife Loree D'Orsay in their yacht 'Just Dreamin'.
Cape Breton Sailing Instructor Coaching Course Dates
IMPORTANT: Due to other commitments not all courses will be offered locally this year (2023) in Cape Breton
Sail Canada Fundamentals Course – Please see other Fundamental Courses at the link https://sailnovascotia.checklick.com/
Coach Boat Safety – Please the link for the course be held in Cape Breton by Sophia https://sailnovascotia.checklick.com/
CanSail 1&2 Instructor – https://sailnovascotia.checklick.com/
CanSail 3&4 Instructor and Higher – will be run as required email spilly.justin@gmail.com to register.
Make up days if required for all courses –
CanSail Student Level Challenge – All CanSail levels 1 through to 6 including spinnaker and trapeze. By request takes up to one day ($120)
CanSail Instructor Evaluation to become Certified – This is required to be completed within two years of finishing Instructor training. By request takes up to one day ($120)
How to Register (For 2023 please use checklick links above)
Register for the course by emailing spilly.justin@gmail.com with the following information below in your email:
Subject line of email "Sail Canada Course 2021 – (your name)"
Use your preferred email address for correspondence (students email address not the parents)
Include in you email your Full Name, Age, Your current CanSail Level, Emergency Contact Name/Phone Number
Also include you Sail Canada number. You can go to https://members.sailing.ca/index.php or if you do not have one yet go to https://members.sailing.ca/index.php?action=member.registration
Also include your Recreational Boat License Number (if you do not have one there are many places to get this online one is https://www.cps-ecp.ca/pcoc-boating-license/pcoc-get-license/)
Your standard first aid certificate number, expiry date and name of the issuing authority the awarded it.
Attach your sport/sailing/coaching resume to the email (include other activities/sports you do, work experience, interests/hobbies, school)
Do forget to include the Courses you wish to attend.
Additional Information
Where: Northern Yacht Club, Junior Sailing Building, Upstairs, 27 Seaview Dr, North Sydney, NS, B2A 3N5
Who: As a student be 1 or 2 CanSail levels above the instructor level you are going for, have a recreational boat license, be 16 years of age or older by June 1st this year.
Payment: Course fees are paid on attendance of the first day of the course via cash or interac-e transfer to the email address spilly.justin@gmail.com. A receipt will be issued upon payment of course fee. Late fee payment will delay submission of your paperwork to Sail Canada for your accreditation to be validated.
Please Bring:
Your professionalism (eg. dress appropriately, arrive early, be well rested)
Athletic footwear (enclosed shoes)
Warm clothes some lessons will be outside, extra change of clothes and towel
Food and drink (eg. Morning tea, Lunch, Afternoon tea, water bottle)
Pens, paper/notebook, optional (laptop, cellphone, tablet)
Sailing clothes appropriate for cold conditions incl. life jacket
Capers Sailing Development Program
This initiative is lead by Justin Spillman and has two main goals to help sailors in Cape Breton in particular Sail Canada Instructors.
Prevent coaches sailing skills from becoming weaker as they spend more time coaching and less time sailing.
Training to help sailors achieve CanSail level 4 and higher levels as a student
Justin will be making round of the local yacht clubs in Cape Breton running a learn to sail program in the afternoons when to learn to sail coaching is done. Then Coaches and any students with a CanSail level 4 and higher will go for some on water training.
Participants in the Capers Sailing Development program are expected to train in their own time outside of the sessions with Justin on other afternoons. Additionally they will need to join the private Facebook group "Capers Sailing Development" so that they can share videos/pictures of training for review by Justin and to see the calendar of when Justin will be visiting different clubs. www.facebook.com/groups/caperssailingdevelopment/
This initiative is a collaboration between Justin Spillman and the different clubs with the clubs donating the coach boats, fuel and sail boats and Justin volunteering his time. This means there is no cost to sailing instructors at the moment. This means there is currently no cost to the program. So bring a good attitude and lets have some fun on the water.