2019 Sessions
2 July - 13 July

Inclusive-session 1

16 July - 27 July

Inclusive-session 2

30 July - 2 August

Inclusive-session 3

6 August - 10 August

Inclusive-Baddeck regatta week

13 August - 24 August

Inclusive-session 4
2019 Fees
$232

2 week session (sessions 1, 2 and 4)

$15

CanSail fee (paid once per summer per sailor)
DUE TO COVID – 19, INQUIRES FOR JR SAILING SHOULD BE SENT TO learntosailnyccb@gmail.com This page will be updated as more information becomes available!
Full details on the Jr Sailing Program and registration can be found in the Jr. Sailing Handbook
Northern Yacht Club offers a top notch, fun-filled junior sail program during the summer months of July and August. There are four sessions being offered in 2019, three 2-week sessions and one 1-week session. The two week classes run from Monday to Friday from 9 am to 4pm, while the 1-week session will run Monday through Thursday from 8:30am to 4:30pm. Each Friday of the 2 week session and the Thursday of the 1 week session, the Learn to Sail program hosts a fun day, during which the sailors participate in barbeques, sailing and swimming. Instruction is provided by Sail Canada certified instructors. The curriculum covers Sail Canada CANSail 1 to CANSail 4 levels. Certification is offered upon completion of each level. Students with no prior formal junior sailing instruction must register for at least two consecutive weeks; these two consecutive weeks will be in sessions 1, 2 or 4. Children must be at least 8 years old by December 31, 2020 to participate.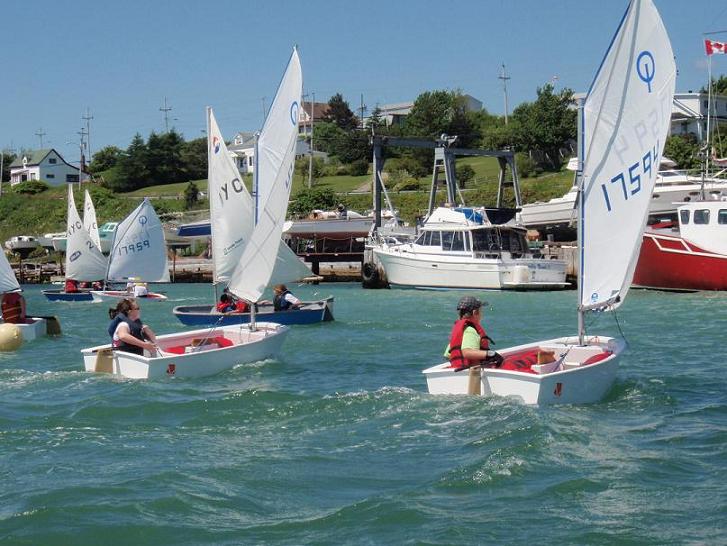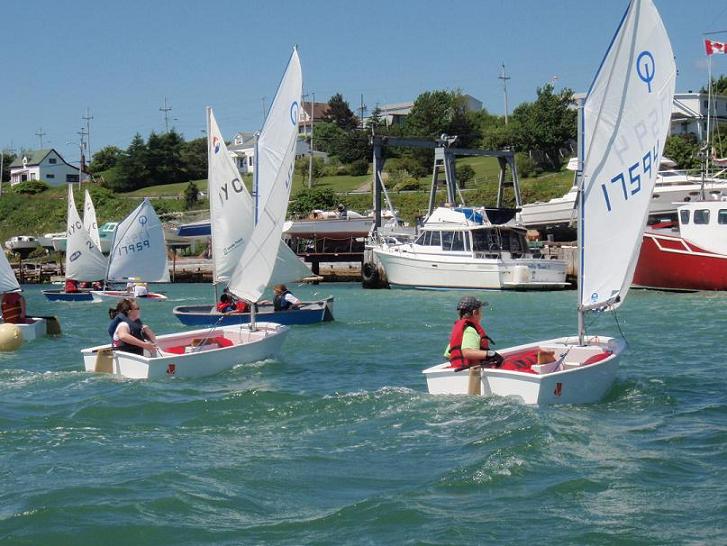 The program places an emphasis on safety, fun, and friendship, while also providing the children with a lifetime of memories. The Learn to Sail program uses three types of dinghies: King Fisher Pram, International Optimist and the Club 420. The Learn to Sail facility recently underwent a major renovation, providing the program with up to date equipment and a safe environment.
NYC members may register Wednesday, May 16, 6pm-7pm with registration opening to the general public, 7pm-8pm. Online registration will be available on June 1st.
Those wishing to order t-shirts and hoodies may do so online as well. Prices to be determined.
We hope to see you on the water this year!
Anyone wanting to be involved with Junior Sailing, whether it be on the board or volunteering your time, is asked please to contact Richard Devoe by email or leave a message at the club (902-794-9121). As the Junior Sailing program is extremely important to our youth, the yacht club and the community, your assistance is needed and appreciated.